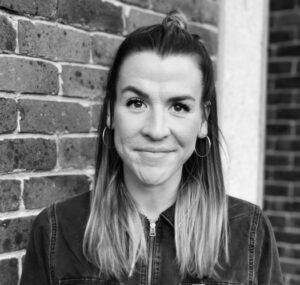 Saturday Main School Drama Teacher
Laura is a freelance theatre director, specialising in working with young people. She trained at the Bristol Old Vic Theatre School with an MA in Theatre Directing and has directed shows at Pleasance London, Tobacco Factory Bristol and Nottingham Playhouse. She was previously Associate Director of Prime Theatre in Swindon, who made work for and with young people aged 0-25, and now currently works for Salisbury Playhouse, Corn Exchange Newbury, a visiting tutor at Bath Spa University and coached many young people through drama school auditions. Most recently she gained Arts Council funding to develop her practice in devising work with young people.
Training: 
Graduated from Bristol Old Vic Theatre School 2015 MA Theatre Directing
2011 – The Acting Corps, LA, Michael Chekhov and Meisner Technique
2019 – SITI COMPANY New York, Suzuki and Viewpoints
Work with Young People:
Prime Theatre (facilitator) – 2015-2016 Work in primary schools
Bristol Old Vic Young Company – 2015-16 (16-25's)
Nonsuch Theatre Company – 2017-19, Ran the..
            16-25 Company "NYPT" – pre-professional training before drama school,
            Home Educated Drama group for 4-11 year olds
            Ran workshops in secondary and primary schools
Stagecoach Salisbury 2015-16, Nottingham 2017-18, and Salisbury 2023
Prime Theatre – 2019-22 Associate Director, Oversaw and ran the youth theatre provision and ran workshops in schools
Salisbury Playhouse – 2022-3 currently run all drama workshops in schools across Salisbury and in house workshops for young people
Corn Exchange Newbury 2022-23, Lead their Intermediate Group (14-16) in NT Connections, and also am taking on the Senior Group (16+) from September