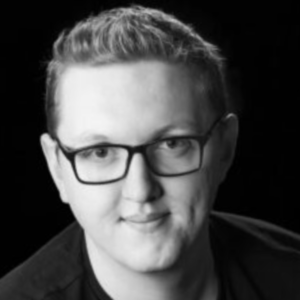 Starcast Drama Collective and Starcast Drama Company Teacher
I was born in Belfast and have always had a musical and theatrical background. When I was younger I traveled all across Ireland and America with a gospel choir working with my dad helping out with the technical aspects for their performances as he was a qualified sound engineer and my mother was Supreme Vocal Champion of Northern Ireland.  I was then was lucky enough to have many opportunity's to perform as a young person durning my education including in Australia where I lived for a number of years. When I moved back to the UK, my focus moved more towards the technical aspects of performing rather than performing itself which meant I choose to study 
a Level 3 BETC Diploma in  Music technology and Live Sound Engineering and then moved onto a 
Level 3 BETC Diploma in Technical Theatre after studying for Two years at  Salisbury Playhouse. 
Since finishing my qualifications at the playhouse I have worked on a number of professional productions across the UK including most recently as a Sound operator on a production of Rent The Musical in London, Assistant Stage Manager on a production of Beauty & The Beast in Peterborough and FollowSpot for Jools Holland when his production visited Salisbury. I have also spent the last five years focusing on working with young people, I am the Youth Leader at Studio Theatre Salisbury and have spent a lot of my time their focusing on giving young people the opportunity to perform and create exciting pieces of theatre while teaching them valuable life skills and helping over 12 young people get into Drama Schools across the country. I have also directed a number of youth productions including most recently sellout performances of 
Les Miserables Schools Edition, Treasure Island, 39 Steps Radio Play and My Fair Lady. 
I have such a strong belief that when you see a production or performance by young people you should leave not thinking about the age but seeing past that and thinking wow that was amazing production, I'm extremely excited to be working with Starcast to create exciting and enjoyable theatre where the audience go that was fabulous 

production.