Thomas Sutcliffe
First Class BA(hons) in Musical Theatre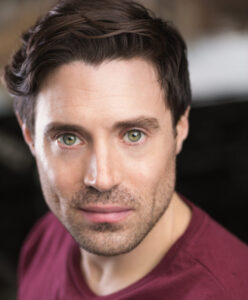 Starcast Singing Company, Starcast Angels MD and Starcast Drama Company Director
Thomas is a professional actor, singer and musician. He is passionate about passing on his knowledge and expertise to young performers. With over ten years of teaching experience, he has taught in numerous schools across the country. His work ranges from one to one tutoring to running workshops, choirs and master classes. Over the years he has taught at many secondary schools, colleges and prestigious drama schools including Italia Conti, Urdang Academy, GSA, ALRA and The London College of Music.
After training Bel Canto singing with Stars of the West End's Mike Sterling, he undertook Estill voice lessons with Royal Academy of Music's Ross Campbell at the GSA Conservatoire. After graduating with a First Class BA (hons) in Musical Theatre, he continued his exploration of the singing voice attending sessions in Speech Level Singing (SLS) with Vocal Balance.
In addition to teaching peripatetic singing and piano lessons, he has taught LAMDA sessions and Musical Theatre Classes. He has spent two years as a Drama Teacher leading KS3 and KS4 lessons. He has also been Head of Music where he took students through GCSE Music syllabus. He is Senior Head of Music at Leehurst Swan School in Salisbury.
Thomas has written a musical based on the novel, The Mill on the Floss, by George Elliot and was a finalist in the Stiles and Drew Mentorship Award and Best New Song Award (2020)
His professional theatre credits include:
Neil Kellerman, Dirty Dancing (European Tour)
Harry Trevor, Kiss Me Kate (The Watermill Theatre)
Ensemble/Cover Billy/Neil, Dirty Dancing (UK Tour)
Ensemble/Cover Boq, Wicked (Apollo Theatre, West End)
Ensemble/Mr Crabble, The Light Princess (Royal National Theatre)
Ron Macer, Made in Dagenham (Regional Tour)
Chesire Cat/Caterpillar, Alice's Adventures Underground (The Vaults, Waterloo)
TV/Film: Jeff Cole, The Oliver Complex (short film), Soldier, Elizabeth the Golden Age (Universal Pictures), Singer, The Alan Titchmarsh Show (ITV)