Superstar End of Term Sharing's
Posted on 13/12/2019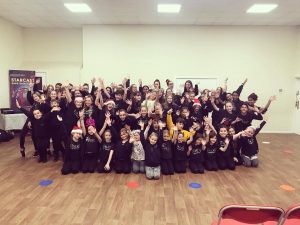 Posted in:Starcast Performances
As Christmas approaches, all our wonderful Starcast students prepare their festive performance's ready to showcase to parents, siblings and friends. What a successful week we have had at all of our schools!
An incredible amount of handwork and talent has been shown and it is through dedication and commitment that we see them all shine. We do have to give a special thanks to our incredible teachers for all their hard work too! THANK YOU!
Congratulations to all those student who were awarded new class captains for 2020. We cannot wait to see you shine and sparkle in your new role!
Well done to all those students who also took home their awards celebrating all those fantastic years of training here with us at Starcast, we even had a 10 year award winner, which is simply incredible.
A huge well done to all our student who got up and performed in front of the entire schools, parents and family members, you were all simply outstanding.