Starcast become an Award Winning Business
Posted on 31/05/2022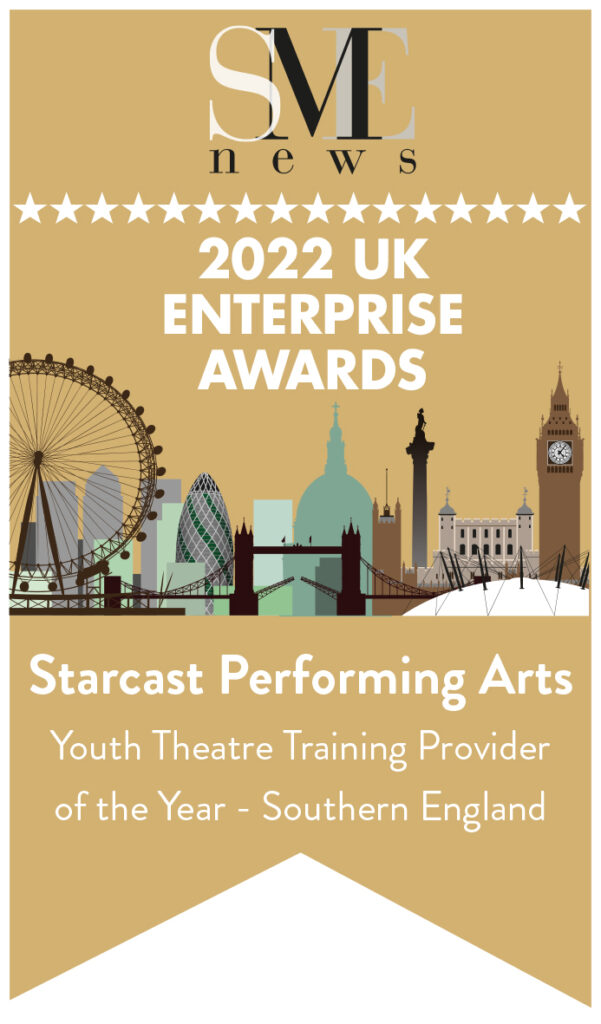 Posted in:Uncategorized
As you know Miss Kiri and her team here at Starcast Performing Arts Schools (Salisbury & Romsey) work tirelessly to bring children, young adults and adults opportunities to shine through the power of performing arts.
We know the last two (or more!) years have been challenging especially with the arts sector being hit hard, so we are delighted to bring you exciting news.
We are absolutely thrilled to inform you that the UK Enterprise Awards hosted by SME News have awarded Starcast Performing Arts Schools the prestigious  'Youth Theatre Training Provider of the Year – Southern England' 2022.
Tears of joy were shared upon receiving this news.
We are officially an award winning business.
But beyond the wonderful accolade and crystal trophy we will be presented with, it's phenomenal that our hard work and mission to improve young peoples lives have been recognised on a national platform.
We are incredibly proud of this achievement and with this as motivation, we will strive to continue to support many more children through the arts for years to come.
Thank you for your on going love and support for us here at Starcast, we couldn't do it without you.