LAMDA Exams heading to Starcast!
Posted on 04/08/2020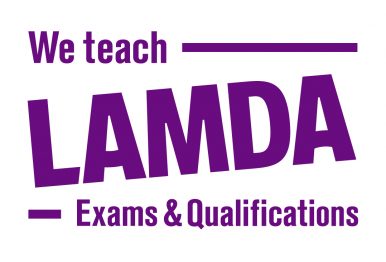 Posted in:Drama Classes
We are excited and really  pleased to announce we are introducing LAMDA Examinations for our students led by our highly experienced drama teacher, Miss Bexy.
These examinations are for students wanting to explore solo and duo drama exams and try a different drama genre. At Starcast our student's participate in group examination bi-ennial with Trinity College London in Musical Theatre, however we want to be able to offer other opportunities for our students to thrive.
Click HERE for a short video from Miss Bexy herself giving a mini introduction on what is involved within a LAMDA examination. Attached are some documents which explain in greater details.
Here is a little bit about LAMDA themselves:
"LAMDA is one of the UK's oldest and most respected awarding bodies. We have been offering practical examinations in communication and performance subjects for over 130 years. In this time, our qualifications have helped hundreds of thousands of candidates of all ages and abilities to develop lifelong skills.
LAMDA exams are about achievement – recognising and rewarding the endeavours of each individual – but they are also about empowerment. Our ultimate aim is to provide all people with the opportunity to develop the life skills they need to be a success: attributes such as self-confidence and the ability to communicate clearly and present ideas.
At the heart of LAMDA examinations is the recognition that our qualifications are for everyone. Across the globe, our examinations unite learners of all ages, abilities, backgrounds and cultures in enthusiasm for the English language and a desire to develop skills for life."
If you are interested in registering your child for a LAMDA exam, please do contact myself or Miss Bexy with your enquiry. 
Should you have any further questions, please don't hesitate to ask 🙂
Best wishes,
Miss Kiri and the Starcast Team xx
P.s. Miss Bexy is providing an Online Service for LAMDA examinations too using Zoom, so if this is an option you'd like to explore, please do ask us for more information.