LAMDA Exam Success
Posted on 13/06/2023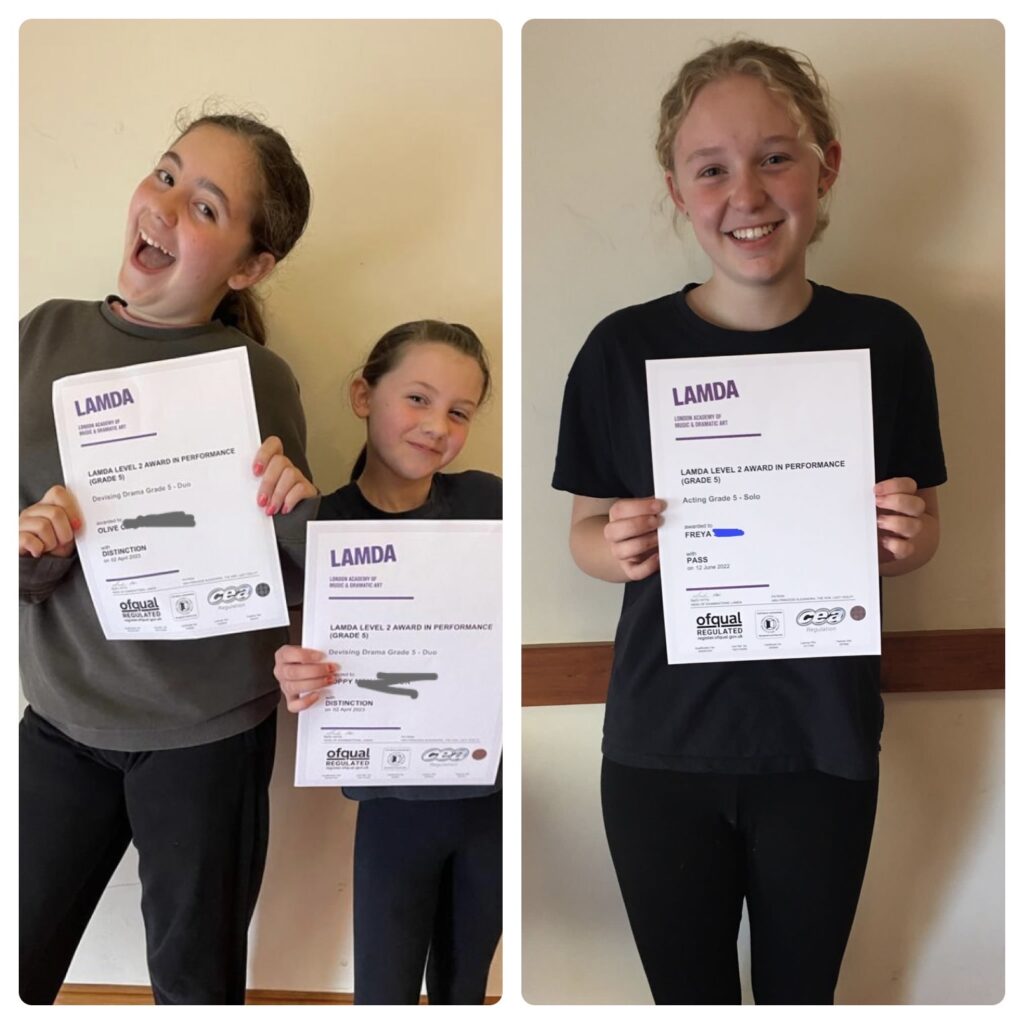 Posted in:LAMDA SUCCESS
💫 LAMDA Exam student DOUBLE success
🎭 CONGRATULATIONS to 1 of our main school & LAMDA students for their recent LAMDA exam success
⭐️ Freya completed her very first solo LAMDA exam – Acting Grade 5 with a very high PASS. Freya is a very dedicated performer & has broken some incredible personal acting barriers in completing this exam & we are very proud of her. Not only that, a few months later Freya only went & landed a place with HASHTAG children's agency & got herself on SPOTLIGHT. WELL DONE FREYA!!!
💫 LAMDA Exam success
🎭 CONGRATULATIONS to 2 of our main school & LAMDA exam students for their recent LAMDA exam success
✨ Olive & Poppy completed their 3rd LAMDA exam but this time a DUO exam in Devising Drama at Grade 5 both achieving DISTINCTION . Both girls always work exceptionally hard & we are very proud of their continued achievements – MANY CONGRATULATIONS
Miss Bexy – LAMDA exams Instructor 💫💫💫
📲 Interested in joining LAMDA exams & qualifications at Starcast? 
Please contact Miss Bexy directly
rebeccalouisebidwell@gmail.com