All Together Now 2022
Posted on 12/07/2022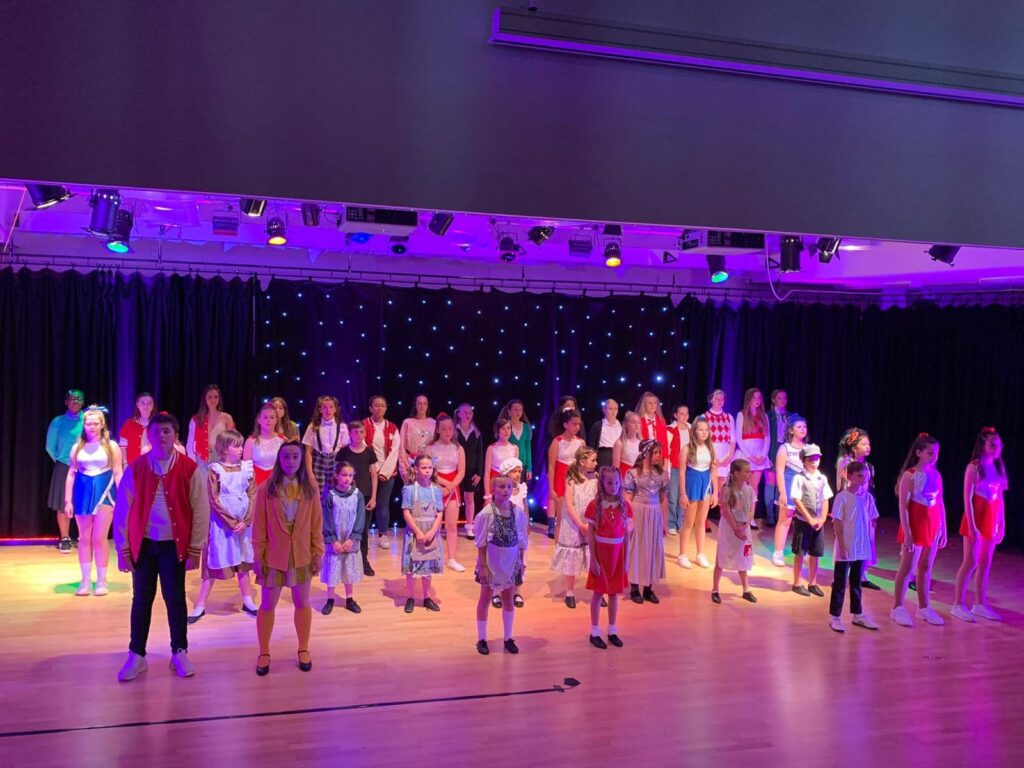 Posted in:Uncategorized
From Thursday 7th July to Sunday 10th July 2022 we saw over 150 students across the week and weekend take to the stage at Sarum Academy and perform for the first time in 3 years! It was absolutely magical to get back on a stage and in front of a large audience every evening.
From the wonderful Mini Stars (ages 4-7 years) to our fantastic Main Schools (ages 7 – 18 years) the entire show was just phenomenal. Every student poured their heart and soul into each performance, receiving standing ovations and their praises being sung by all audience members.
The show was supporting our chosen charity, Bens Legacy of Love Fund which raised funds for research into all children cancers. We are proud to announce we have raised over £450 in donations for the charity and its all down to our wonderful audience members for their generous donations.
We'd like to give a special shout out to Rob Mankin who very kindly donated a large sum of money for the charity.  Both Ben's Legacy of Love Fund trustees and the Starcast Team are very grateful.
All the donations will be put to great use!
You can find out more about the charity below: tiny url.com/benpavitt
Thank you to all of the Staff, Teachers, Parents and Students for making this show so very magical. It's certainly one we will never forget.
Enjoy a well deserved summer break and we cannot wait to see old and new faces back in September 2022.
All my love,
Miss Kiri and the Starcast Team xx