Maisie Hamilton
Crews Teacher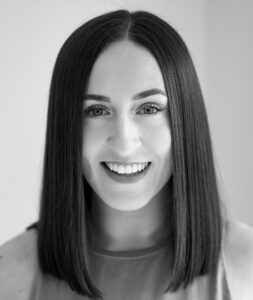 "Maisie has been teaching dance for more than 10 years at many established schools in Hampshire & Lancashire. She started her own training at age of 2. She trained in ISTD Tap, Ballet, Modern and Jazz as well as competing in Festivals including All England Dance Finals.
At age 15, Maisie was successfully awarded the Hampshire Dance Bursary which encouraged her to explore other dance styles such as commercial and contemporary. She then went on to successfully audition for Hampshire Youth Dance Company where she was a member for three years. Maisie was lucky enough to perform at events such as Matthew Bournes New Adventures "Edward Scissor Hands", "Lift Off" and "UDance" Finals.
In 2014 Maisie was part of One Dance's "Young Creatives" Scheme. Here she developed a love for choreography during a residency at the Royal Ballet School and was then selected to have her very own piece performed at The Point Theatre's prestigious showcase "Hot House".
Maisie studied professional Musical Theatre and Dance at Wilkes Academy in Swindon and was chosen to represent the college on the main stage at Move It 2017.
Just weeks after graduating in summer 2018, Maisie was offered her first professional contract with Jammy Shows & Productions as a dancer on Tallink Cruise Ships M/S Romantika and M/S Baltic Queen during the winter season. She then continued her career as a dancer performing in the Blackpool hotels, Center Parks and becoming Dance Captain when returning to work on the cruise ships.
In March 2023 Maisie created her own dance competition "MK Dance Competition" with her close friend and colleague. The competition has became a very renown festival up in the North West, allowing children of all ages and abilities to compete and perform.
Maisie's favourite style of dance to teach is commercial, jazz and musical theatre.
– Enhanced DBS
– Safeguarding Levels 1 & 2
– First Aid Trained"