Katie Hankins
Certified BAST Teacher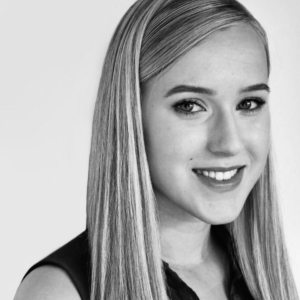 Starcast Mini Stars Dance Teacher & Starcast Teaching Assistant
Katie has done a vast variety of performing with the 9 years of training she has had at Starcast Performing Arts School.
Having attended Starcast since 2012, she has worked hard to improve and grow as a performer in order to gain the best opportunities she could through being invited to Starcast Drama Company and Starcast Singing Company. This has allowed her to enhance her skills through theatrical acting on stage and filming, alongside strengthening her vocal skills and increasing her range to become a more accomplished singer. As well as seizing opportunities to attend workshops including Acting for Film with actor Jamie Lee-Hill and the Six Workshop with performer Collette Guitart.
She has performed on many professional stages including, the Salisbury Playhouse, Salisbury City Hall and Salisbury Studio Theatre.
Katie has successfully entered Trinity Exams up to Grade 7, all with Distinction. She has also competed at Totton and Devizes Drama Festival, where she has won awards for "Outstanding" for all performances.
As an Starcast Assistant of 2 years, she had had many opportunities that have allowed her to assist performers at Lion King Workshop with Ope Sowande who played Simba on tour and Kelly Downing from the cast of Hamilton on the West End.
She is a very active performer and has grabbed every opportunity to perform within school and college – where she has just finished her A-Levels. Her main influencers as a performer, are that of her teachers or whom she says she would not be where she is without, guiding her to become an accomplished performer.
Katie has now been taken on as a full time staff member through the Kickstart Scheme and she cannot wait to begin her new journey on the other side of the Starcast family.
Katies Qualifications & Certifications:
– Level 2 Sports Leaders
– BAST Singing Teacher Certified
– Level 2 Health and Safety
– Equality and Diversity Certificate
– GDPR
– Level 2 Customer Service
– Grade 6  Trinity Guildhall Musical Theatre Group
– Level 3 Safeguarding
– Level 5 Teaching Assistant
– Enhanced DBS
– Level 3 Blended Paediatric First Aid Course