Jaz Nokes
BA Hons Musical Theatre PGCE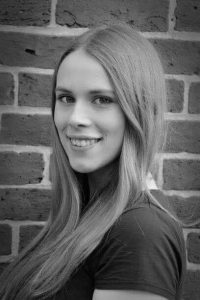 Starcast Saturday PM Drama Teacher
Jaz graduated from the University of Chichester with a 2:1 in Musical Theatre and Arts Development (joint honours degree). During her degree Jaz has trained with experts of their fields, produced her own show, studied in depth a variety of different types of theatre and performed in various settings.
Jaz has obtained a variety of childcare and teaching experience since 2014 ranging from ages 0-19yrs and is currently training for her PGCE in secondary drama. Jaz is extremely passionate about teaching drama and how much drama can benefit young people. She thoroughly enjoys creating lessons that inspire and develop the talents of each individual in her class.
Jaz's performance credits include performing at: The Royal Albert Hall, Disneyland Paris, The Mayflower, The Lighthouse Poole, The Lights Andover, Salisbury Playhouse and The Alexandra Theatre Bognor Regis.
Jaz has been a part of the Starcast family since 2011 first as a student and now as a drama teacher and Mini Stars teacher. Jaz loves working for the Starcast family, helping the budding stars grow and watching them all do so well in their shows and exams.
We welcome Jaz with big open arms!